How Can You Enrich The Student Life-cycle?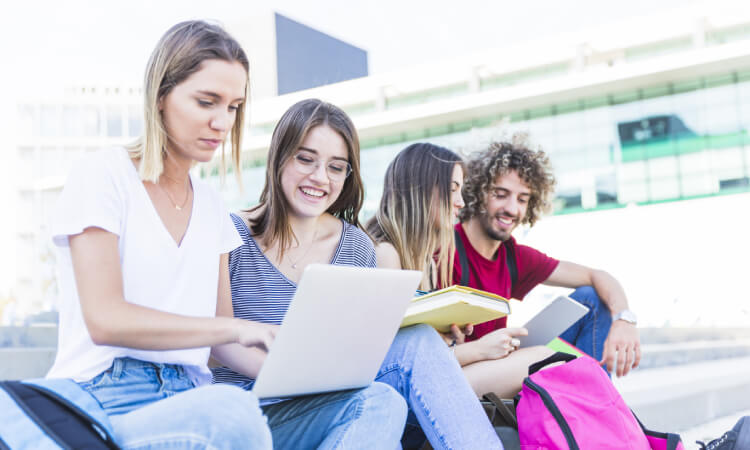 From Prospects To Alumni - How To Build Strong Relationships
Students start their journey as prospects which continues up to the alumni phase. Every year new prospects become your students and many students become alumni. The major goal of every school or university is to impart quality education and make the students future ready. But students today expect more than just education and training - a strong and healthy relationship with their Alma mater.
Especially in this era, where students, whether prospects or alumni, are used to advanced personalization, it's crucial for you, as an institute, to build and maintain healthy relationship with them. But how can this be achieved?
The key to building strong relationships with your students is - data! Yes, data is the lifeline of any relationship, and if nurtured properly, can efficiently be leveraged to build and strengthen a bond with anyone. Every day many students in your campus master, achieve and triumph over many things. Some may excel in exams or academic competitions, others may be winning out in sports.
Campus Management Solution - Key To Strengthen Student Relationship
A campus management system is a solution which streamlines all the processes throughout your campus and facilitates speedy operations. The solution also automates a lot of tasks and hence gives you and your faculty the time to concentrate more on improving student experience.
For instance, automated SMS and Email notifications about important events and updates help you in instantly reaching out to the students and also ensures that the message was delivered to the proper person at the right time. Complete with multiple tools to enrich the student experience the campus management solution is a huge benefit for any size and type of school.
Also known as Student Information System, it not only stores all the student related information and sorts, tracks and organizes it but also helps you do a lot more with that data. You can store all your student information right from prospects to alumni in this comprehensive database.
Lead Management System
The Lead Management System is the first step in storing the key information of the prospects which may become your students. All the general and basic details and information about the prospect is stored in the system. This information is very useful for three reasons. Firstly, this information can be used to get a general idea about the prospect which in turn helps in recruiting the student successfully.
Secondly, it acts as a base information and can be used to compare the results of student in future. For instance, the average marks or grades can be compared and if needed, necessary actions can be taken. In this way you can improve student performance considerably with the right tools, efforts and most importantly - right data.
Thirdly, the information can be used to identify and retain potential donors. The preference, hometown, current city, previous alma mater, and interests play a vital role in identifying potential donors as well as retaining them. This information is the first step in successful Student Relationship Management.
Student Information Management System
SIMS or Student Information Management System is responsible for storing the student information right from the phase when a prospect becomes a student. Information about the student like faculty, grades, attendance, classes, and every detail about the academic and non-academic aspects is stored in this system.
This data is useful for student performance evaluation and can be leveraged to boost student performance. Also, by closely monitoring this data and by finding meaningful patterns, you can easily identify the student's strengths and weaknesses. This again helps you in serving the student better, which in turn paves way for a healthy relationship with them.
Alumni Management System
The Alumni Management System handles all the information related to a student once they graduate. The data stored in this system is very useful for recruiting donors and retaining them. Firstly, the contact details, which is undoubtedly the most important information, is stored in this system.
Studies suggest that more than 69% of alumni like to be in contact with their Alma mater. If you, as a school or institution, show concern to the alumni about their future endeavors or job opportunities, then the same will be reflected by them also. You want an alumni to become a donor (show concern about your institute)? Then you will need to first show them that you care and it will mostly be reciprocated.
Such is the importance of student data management in not only building but also maintaining a strong bond with your students. An education ERP can help you integrate all the above systems so that you have complete access to key data across different platforms. This is especially helpful while comparing data from different phases of student life-cycle.
Still don't think that a campus management solution is potent enough to help you enhance student experience? Want to know more about how education ERP works? You can contact us to schedule a free demo.