The Big Influence of Online Education on Student's Learning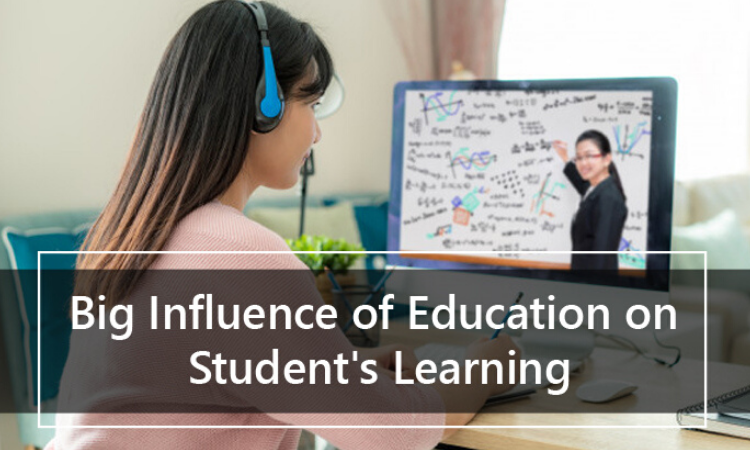 People wearing masks, buying gallons of hand sanitizers, stressing over when the lockdown due to Covid-19 will end, and repeating the same every single day!
This has become a routine of every other person nowadays including me.
It was a Sunday evening & alike the recent living pattern, I didn't have any work. I switched on my TV & began to watch a debate on a famous news channel stating why the future of kid's education is in danger. I remember a young guy with contradictory views asking the viewers not to panic because soon remote learning will replace the traditional classroom teaching across the globe & fill the void. To his perspective, a couple of educators were arguing saying nothing could replace traditional teaching methodologies.
Anyways, I switched off the 'idiot box' & searched for 'the future of education' on Google, I found that the young guy was absolutely correct. Amazingly, all the top results on Google showed up articles on flexible e-learning, its benefits & innovatory learning tricks it has to offer. Based on my research about the edTech industry, I am going to share with you the big influence that online education has created on student's learning. It will help you get a sense of how crucial school management software with e-learning tools is in accelerating your kid's journey to meet their educational goals.
Learn What You're Passionate About
Our likes, dislikes, taste, music, our company of friends that we hang out with, and even our decisions change over time, am I right?
To make sure that these decisions are long lasting & right ones, it's always a good idea to note down our choices & realize what we actually want. The biggest loophole of the traditional teaching-learning process is that it doesn't give students a choice to select what they like. Whereas, with e-learning, they get the flexibility to opt for a particular curriculum & syllabus. It's utmost liberating to identify one's passion & then, go for it wholeheartedly. Needless to say, it will widen the students' learning horizons & boost career-oriented skills.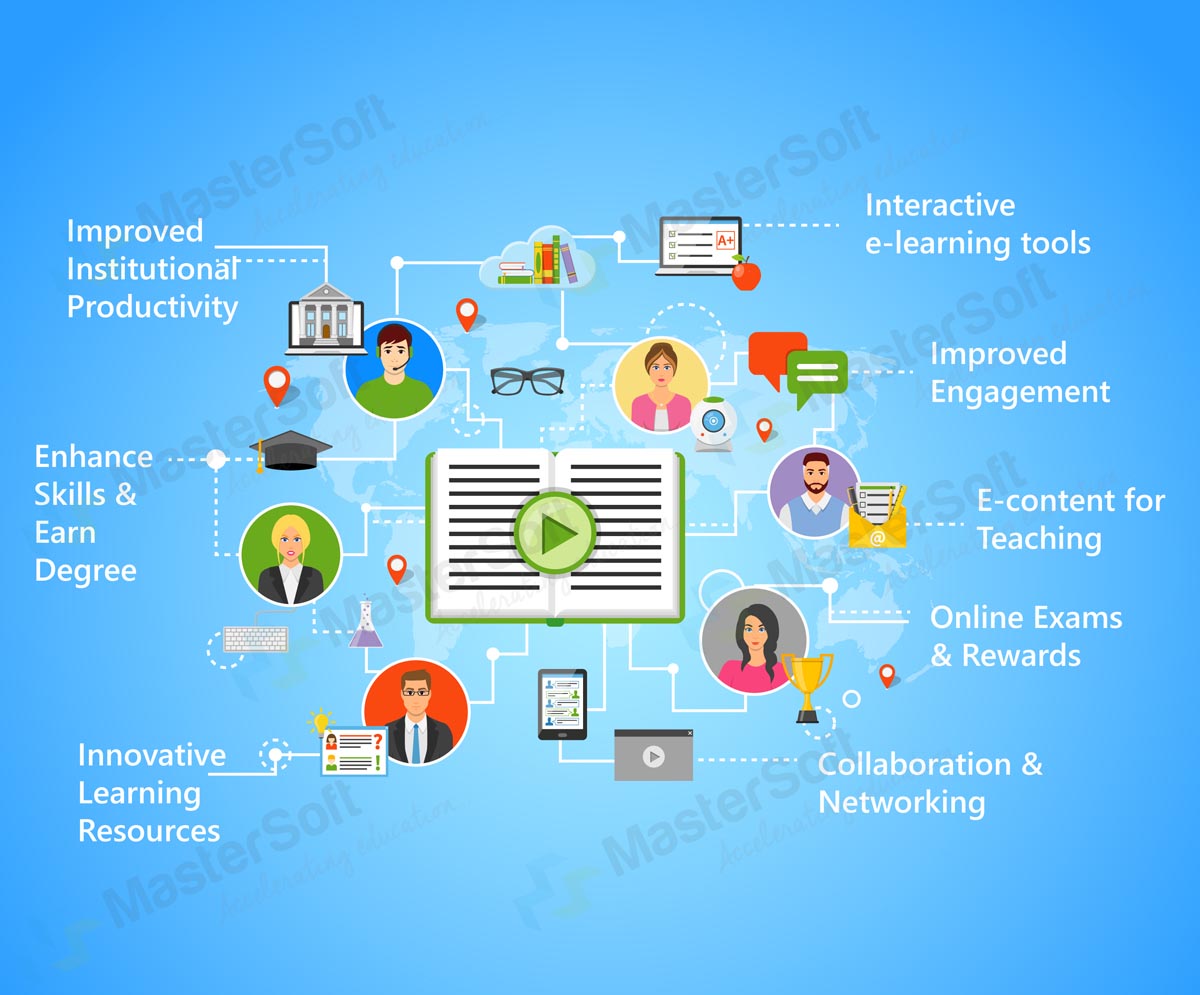 Network with Teachers & Classmates to Ask for Help
Once the students identify what they're passionate about; they should do three things - networking, networking, and networking! Yes! Networking can help them learn better. Alongside the interactive e-content, audio files, e-notes, and engaging stuff like that, online distance learning provides the kids an opportunity to speak to their teachers & classmates. Whatever doubts they have, they should directly ask at the time of face-to-face video lessons & discussion forums. Alternatively, kids who experience hesitation during one-to-one speaking can take part in the conversations via personalized chats. With a learning management system (LMS) reaching out to seniors is that easy!
Reward the Learning Journey from Time-to-Time
Setting daily learning goals & receiving appreciation from the teachers from time-to-time is the most productive aspect served by e-learning tools. Online learning platforms have the provision of short quizzes which teachers can ask students to join in at regular intervals. While teachers can track the student's understanding level by this simple yet engaging activity, students get a chance to flaunt their skills. It could be made interesting by revealing a list of students who've performed well. K12 Teachers can announce the winners on e-board & write down a note of appreciation to encourage their learning journey.
Remember why It's Important to Avoid Procrastinating
Students often get bored at home. Taking long e-learning lectures daily might increase their boredom, they might miss going out! However, considering the situation, there's no better option than learning at home. So, as a parent myself, I want parents out there to understand that your role is quite significant here. You must remind kids the importance of studies. A quote by Albus Dumbledore, My favorite character from the Harry Potter Series nails the same motto:
Happiness can be found, even in the darkest of times, if one only remembers to turn on the light.
All-in-all, e-learning is the future of the education industry and we all need to imbibe this into our mind & break the old pattern of teaching-learning as early as possible. It can give tenfold times learning outcomes when parents support children in adapting to the new technique.
Be confident as your child begins the e-learning journey. I wish you all the best!
For any query or info on online learning management system, get in touch!