What Covid-19 Can Teach Us about Remote School Management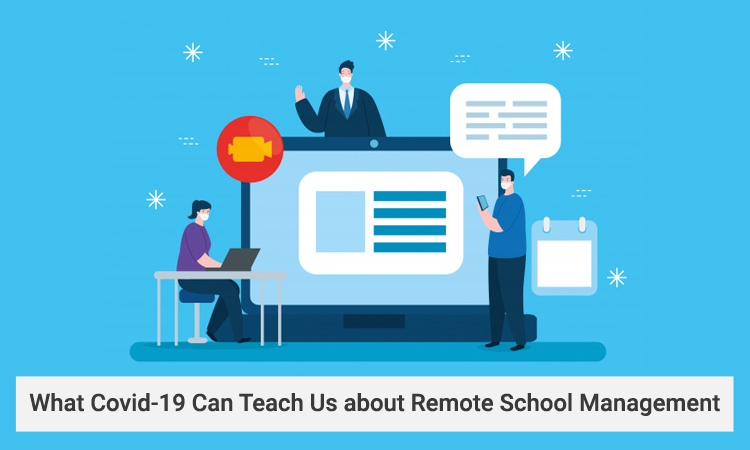 Teachers, hitherto sweetly cocooned in their face-to-face physical classrooms, have been bulldozed by a bug into shifting their focus online. Administrators have, likewise, been pushed into managing schools remotely with school erps. Evidently, the transition has not been all painless! Many schools did not have the infrastructure in place to be managed remotely. Teachers and administrators were ill-prepared for the colossal task at hand. Students and parents have also struggled with technology and the mind-sets needed to put it all together and make it work. If schools did not lock-down totally, if teachers complied with these new "working conditions", it was because livelihoods were at stake. And education - an essential "sector" - could not be interrupted for too long.
For schools equipped with high-end student information management systems, shifting to "online" mode was easier. Nonetheless, Covid-19 has thrown up some valuable lessons in remote education and school management that educators can only ignore at their own peril. Learning these life-lessons well could spell the difference between success and failure in evolving a smart post Covid-19 school management and educational strategy.
In my interactions with educationists across the globe, they have given me precious insight into what Covid-19 has taught them about remote school management. I am happy to share these insights here with you:
Socio-economic disparities need to be reduced
Not all students, teachers and administrators have access to computers, internet connectivity, high-end smartphones and technicians on call. Not all schools are equipped with the latest school management software. Now is the time to acknowledge the sharp economic divide that causes so much disparity amongst schools. The very survival of schools and their staff is at stake if they cannot proceed with online admissions, remote data management, online fee collection, e-learning, etc. through this pandemic. Every effort needs to be made to reduce the economic divide and ensure that all stakeholders in the teaching-learning process can partake of the EdTech pie together.
The socio-emotional and physical needs of students and staff need to be addressed first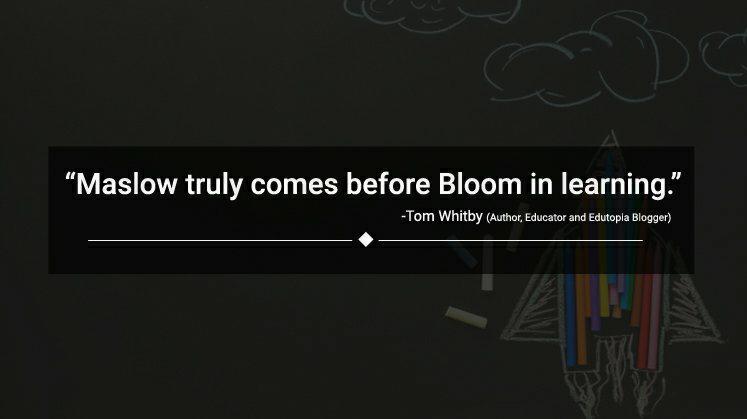 Or, in the words of Tom Whitby, author, educator and Edutopia Blogger, "Maslow truly comes before Bloom in learning." When individuals feel right, they think right. School leaders can help teachers and students by acknowledging their needs and appreciating their work, by motivating and supporting them. Teachers and staff members are often living in stressed conditions, with children and spouses to take care of and co-manage and with not enough devices at hand. Students are often sharing devices with siblings. Parents may be working online too and may not always be able to support their kids. To help kids, parents and teachers feel positive about online learning, the school leader needs to be a consistently positive, calm and reassuring presence. Remote school management is also about keeping channels of communication open and transparent so all stakeholders – parents, students, and faculty and staff members – stay connected and continue to engage with each other through rich, enlightening interactions.
School management need not lock itself down through a Pandemic
The one big lesson this pandemic has taught school administrators is that the show must and CAN go on. The solutions were always there – though never used optimally for as long as offline and in-person learning and administration were possible. Now, with "in-person" no longer an option, (at least till the pandemic recedes), schools have moved swiftly to online mode. And school administrators, like teachers, have put up a stellar performance. Thus, with the aid of Lead and Admission Management Software, they have drawn in a decent number of admissions. With the help of Online Fee Payment Portals, they have collected their fees and kept the school's lifeline going. With a good Student Database Management System, they have collated, organized, and presented consolidated reports on student data, while keeping it secure and cost-effective. They have managed staff, payrolls and leave with Human Resource Management Systems. They have managed timetables, student attendance, library cataloguing and finances with smart systems. And they learnt that education erp is not a frivolous add-on to school management. It is an essential service that all schools need to invest in to stay afloat.
Collaboration is central to effective school management
The pandemic has taught us something else that is precious – schools (and classrooms) are best managed through collaboration. The pandemic has sent out a clear message to school teachers and administrators – assigning tasks can be done in a snap, but collaboration is what will get the task done most effectively, and in double time. To engage and retain the attention of a student, educators need to share engaging content. They also need to reach out individually to students, motivate the passive learners, reassure, personalize, appreciate, and be that powerful online presence that gives students choices through collaboration. School administrators also need to develop a more collaborative approach to school management, with less instructions and top-down decisions and more consensus-based processes and jobs.
Students, teachers, administrators and staff need to learn the skills required to become life-long learners
While school faculty and administrative staff have done a splendid job of bringing education and school management online, every single stakeholder is also learning on the job. Teachers who never imagined they would be greeting their students across a screen, students who are struggling with distractions and the absence of an authority figure in their learning journey, administrators and staff members who are struggling with new technologies and trying to upskill themselves almost overnight, EdTech providers like us who need to keep tailoring our systems to meet diverse needs – we are all in this together. The pandemic, however horrific it may be, has opened up a brave new world for the education sector. To achieve optimal outcomes, we must now reconcile to becoming independent, life-long learners, blending the best in traditional learning with the best in remote learning or e-learning.
A senior educationist had this to say: "Covid-19 has taught us to educate and manage through collaboration. It has taught us to use educational erp solutions and tools that allow us to share, collaborate, create, troubleshoot and manage remotely. As a school leader, I see the point in encouraging independent research, in allowing for more creativity in expression, in benefiting from online resources, and in learning with a sense of focus and responsibility."
The main takeaway: We can be bigger than Covid-19…but only through Self-Reliance and Humanity.