How is technology helping students to perform better?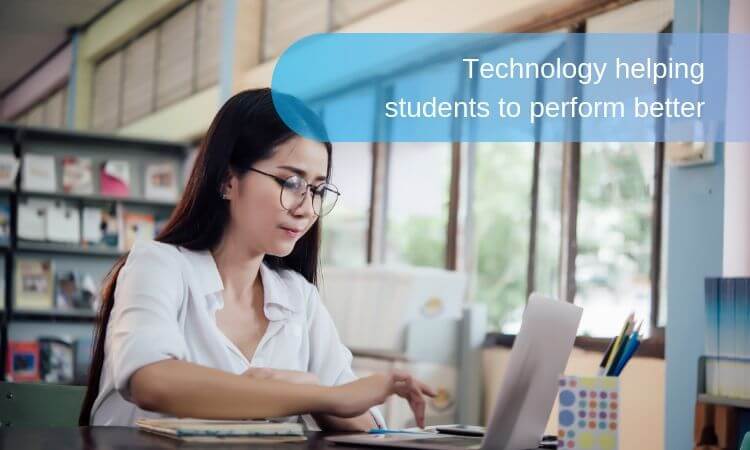 Imagine a situation where you've got a heap of household work to do.
You are given two options to complete the work - a robot programmed to do all the household chores with finesse, and on the other hand, you have a human resource for the same.
What option would you prefer?
Obviously, a robot because it would wind-up the tasks within a shorter span, right?
Well, technology is meant to make life easier. Education Technology or Ed Tech is just like a robot programmed to automate and simplify all the processes of an educational institute. As technology has become a staple in all major aspects of our lives, we must withal utilize it for the betterment of the education sector. Technology in classroom is an intriguing approach that can improve collaboration between teachers & students and literally turn out to be a 'student's success multiplier' in the long run.
Here's how an effective school information system can help students perform better and accomplish their goals...
Attendance Management for the Best Time Utilization
It's a responsibility of teachers to keep track of oodles of student-related data such as their grades, timetables, exam schedules, and much more. In addition to this, daily attendance management is also an important yet dilatory task which they just can't afford to skip even once. To your surprise, leading school researchers acknowledge that taking attendance consumes approximately one-third of the total classroom time. In such a framework, teachers may miss out on imparting necessary academic details to students.
Wouldn't it be great if the teacher is able to mark the attendance of students within a minute or two? This objective can be achieved by the inclusion of student data management with automated attendance provision. It will minimize the time constraint created by the traditional attendance system and allow teachers & students to be productive. Such standardization of attendance process is sure to improve teacher-student collaboration and help students excel in their academics.
Scrutinizing Students' Performance by K12 Schools & Higher Education Software
Educational ERP embedded with analytics dashboard empowers institutes to create an entirely new learning experience for the students by enabling them to monitor the academic progress of each & every student. Analytics dashboards are capable of generating accurate performance report of students by comparing their consecutive grades and thus, helping teachers to identify their exact pain-points and academic strengths. These reports are generated within a few seconds that too in a simple readable format. Teachers can evaluate them, discuss the same with the students, and plan effective strategies to cover up the drawbacks of teaching methodology.
Better Communication for Encouraging Better Performance
Parents play a pivotal role in children' lives. It has been observed that the involvement of parents in children's academics can bring a positive impact and encourage them to deliver better results. As teachers cognize the academic strengths & shortcomings of students, effective teacher-parent communication can significantly help student's unlock their potential. Despite knowing the importance of communication, parents hardly get time to collaborate with teachers owing to their busy professional lives. A cloud-based ERP integrated with chat messenger can break the barrier of time and enable parents to connect with the teachers at anytime and anywhere. Teachers can review the grades of students; plus, address issues like absenteeism or chronic lateness. Such transparency would definitely improve the performance of students and help educators achieve scholastic goals without any hassle.
To Sum Up
Campus management system is a crucial building block for the success of students. Engineered to cater to the K12 and Higher Ed, Education ERP engages students in active learning by maintaining data transparency between parents & institute, improves teacher-student collaboration, and promotes data-driven decision making which is bound to garner top-class results.
Want to explore more about Educational ERP? - Schedule a Demo Today!