Moving To Cloud - Things You Should Know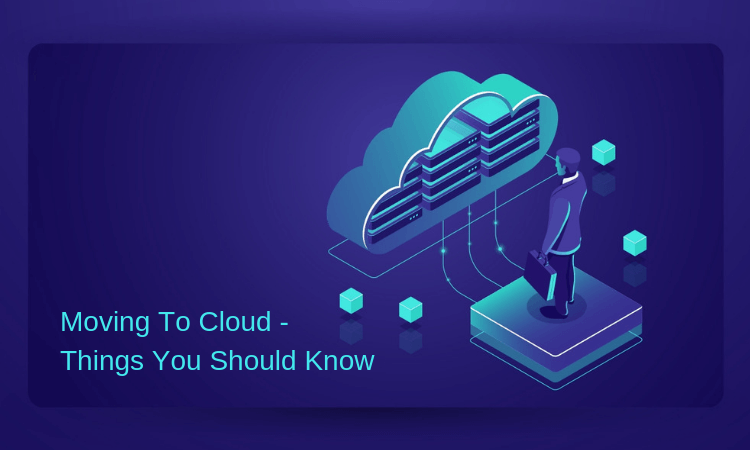 "Businesses and users are going to embrace technology only if they can trust it": Satya Nadella
Although a few years back "cloud technology" was being hailed as the future of Education ERP, some ERP experts were claiming that it would not be as fruitful as on-premises ERP. Earlier, when on-premises ERP software was the heart of educational institutes and was acknowledged as a reliable ERP solution, cloud technology wasn't taken seriously by anyone. The reason was trust issues with data security.
However, today, all the "clouds of doubts" have cleared and cloud-integrated ERP has made a mark by passing the litmus test of "data security" and delivering great performance. As a matter of fact, it has become a prime tool for running educational institutions successfully. The majority of the top-notch educators across the world have embraced cloud education ERP and witnessed its numerous benefits.
Cloud has become the new reality that can act as a catalyst for enhancing the academic grades of students by evaluating their real-time performance metrics, escalating teacher-student-parent interaction level, and accomplishing scholastic goals within a short span of time. As an educator, if you are thinking to leave the traditional on-premises ERP and switch to the cloud-ERP, you must consider the following factors. It would ensure a successful implementation of cloud-ERP in your campus.
Initial Implementation and Upgrades
Contrary to popular belief, the implementation of cloud-based ERP is extremely simple, easy, and cost-effective. You won't need to look after expenses such as application management, operating system administration process, database, and infrastructure server. A major part of the implementation process doesn't require manpower and can be carried out via the internet. Once the configuration is done, an expert from the vendor's side can visit your institution to ensure a successful configuration of the software. In addition to this, the software can be automatically updated via the internet. You won't have to request the vendor from time to time for installing the software updates.
Data Storage, Accessibility & Security
Cloud provides a safe and secure centralized data storage platform for your institution. Being controlled by the internet, anyone can access the data from any time and any location by using their personal ID and password credentials. However, the admin has the complete right to permit and control the access to the information and they can provide role-based access to the members of the educational institute.
You might think - How would the information transmitted via the internet remain safe?
This question is absolutely legitimate, and being a responsible educator you shouldn't ignore such queries. Anyway, the logic behind considering cloud a safe and secure option lies in the fact that it transmits the data in an encrypted format having multiple layers, which are enough to keep the data safe from hackers, viruses, and malware. So, you need not worry about anything.
Choose the Right Cloud-based ERP Vendor
Last but not least, you must choose an experienced cloud-based ERP facilitator because you have to invest your money as well as time. You shouldn't settle for anything but the best! The right cloud-ERP vendor would help unify your vital data, optimize the work processes, and ensure great output.
With more than 2000+ successful cloud-ERP installations in ace colleges, universities, and schools, MasterSoft ERP is counted among the top Educational ERP providers across the world. Our team of ERP professionals has designed the system with avant-garde approach that can help you meetlong-term scholastic goals.
If you are looking for a highly efficient cloud-based ERP system for your institute, get in touch with us!