Monitor Student Performance with Dashboard Management System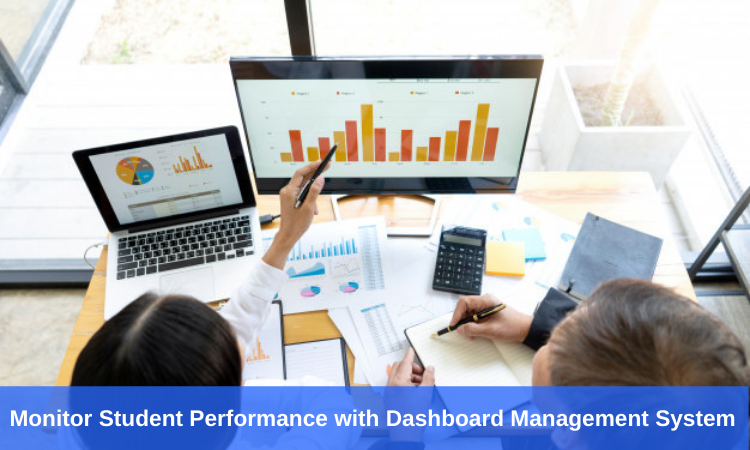 Owing to the multitude of benefits, Campus Management Software integrated with Analytics Dashboard System has become a buzz amongst top-notch educators these days. It can handle everyday tasks of institutions & generate various reports with high accuracy that can minimize the workload of faculty. However, education experts state that tracking students' progress is an integral part of institutional growth. So, educators must choose an efficient ERP Software that can monitor & track students' progress.
Now, the real question that arises is -
"Is Education ERP with a dashboard management system really effective in tracking student progress?"
To help you understand what an ERP dashboard management system for higher education is capable of, we have compiled a list of its advantages. Keep reading the article until the end and figure out everything in detail.
Generation of Distinct Academic Reports
Keeping a tab on every student's performance is not practically possible for teachers due to time restraints. They have limited time in which they need to execute teaching & non-teaching activities as well. Hiring new resources may not be a feasible option for educators for overcoming this hurdle of monitoring student performance. Under such circumstances, the campus automation system with an intelligent dashboard can prove to be fruitful. As we mentioned earlier, a dashboard system can generate reports that could cover various dimensions of students. For example, reports related to grades, attendance, subjects with higher performance, and a lot more can be generated with mere clicks. Teachers can utilize these reports for identifying shortcomings of students & also, overall key performance indicators of an institution.
Greater Communication and Collaboration
With precise academic reports in hand, teachers can arrange a personalized chat session with students that need their help. Faculty members can note down the weak areas & ask students with low grades to attend extra-classes. They can also provide them study materials and video tutorials to boost their confidence. Teachers can monitor their weekly & monthly performance simply by logging in their dashboard portal at regular intervals to understand whether their hard work is paying off or not.
Readmore: How Schools Can Leverage Dashboard Management System?
Better Strategies & Planning for Future
Despite the efforts, if the performance of students is not satisfactory, educators can meet teachers and plan new strategies. Sometimes what happens is, a faculty member better at teaching Mathematics may not be able to deliver good performance while teaching English. So, with the help of analytics dashboards reports, educators can analyze the forte of teachers and assign them subjects where they can excel. It will make the task of teachers much simpler & help them monitor their students with ease.
To Sum Up
Contrary to popular belief, merely implementing Campus Automation ERP Software can't suffice the aspect of monitoring students. Educational ERP Solutions embedded with the Smart Dashboard System is the need of the hour. It can monitor students and transform the entire learning experience escalating their academic performance. Therefore, educators must get in touch with a reliable ERP vendor promptly to welcome edTech in the classroom.