MasterSoft Supporting the Educational Ecosystem to Overcome the Uncertain Times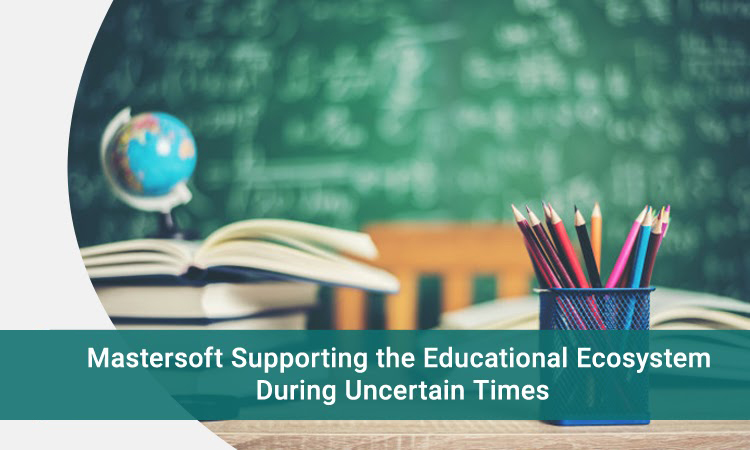 Conducting online examinations, creating a viable e-learning platform for students, facilitating the most authentic video lessons, and building a strong teacher-student collaboration - these are some of the primary pain-points that affected educational institutions after schools were shut down in the wake of the CoronaVirus. Being the best edTech providers across India and the most trusted digital partners, MasterSoft Team went the extra-miles during the pandemic to ensure educationalists don't have to face educational disruptions.
Right from launching new online assessment tools for schools, universities, colleges, and tuition classes, to multiplying their support & services help to institutions, they have set a benchmark for the other competitors in the market. Mr. Sham Somani, the founder of MasterSoft quoted in an interview that -
"MasterSoft started with a vision to empower digital enablement & strengthen the digital infrastructure to help institutions work at their maximum capacity. We are dedicated to supporting you even during the most difficult of times."
Staying true to his commitment, Mr. Somani and his team focused on arranging live webinars with esteemed panelists that helped parents, faculties, and educators to understand how they are managing their institutions and how e-learning software can make the teaching-learning process easier. In the tough times of COVID-19, the leading school ERP providers empowered thousands of academicians to reassess their plans, work strategies for the year 2020 & beyond.
Here's what the MasterSoft Team has been doing consistently in the pursuit of educational excellence...
Innovating & Operating to Bid Adieu the Hassles
Today, educational institutions need to evolve.
The traditional classroom setup can no longer help them - teach, manage, and improve their institute's ROI.
This is why delivering student-centric school, college ERP, and university ERP software solutions have become more valuable & crucial than ever.
At MasterSoft, educational ERP experts only focus on creating products that offer value-addition to the institutions. They always pay attention to minor details, speak to the educators, and then come up with tailor-made solutions that empower future tech-driven generations of students.
AI-Powered Technology for Best Student Learning Outcomes
AI-technology is one of the leading technologies capturing the market.
Deeper insights, creating better opportunities, and analyzing the results to enhance the overall institutional growth further- nothing can beat AI.
In this COVID-era, where maximizing the results has become a dream for many institutions, the MasterSoft team is offering such amazing AI-based learning management systems (LMS) to institutions. AI-integrated ERP solutions by MasterSoft are enabling institutions to keep going despite tech-challenges and create new improvement plans through the insights.
Thought Leadership at the Core of Every Decision
Considering it to be a major responsibility, the MasterSoft team is extending their help to even the remotest of the areas. They are connecting with institutions that don't have proper facilities but are willing to transform their work culture. The team is arranging virtual meetings & trying to understand the needs of institutions that lack facilities.
Sharing the experience, Mr. Gurudev Somani, the Director of MasterSoft says -
"COVID-period is a great learning experience for our team. We are now focusing on a much broader perspective that keeps in mind the interests of teachers & students and also their expectations from edTech." He further added,
"I believe that tools that can provide consistent communication, serve the vision & mission of institutions, and add values to students' lives is all that is required. And we are trying to deliver solutions that are developed on these pillars."
If you ask the solid figure- MasterSoft has impacted more than 2200+ institutions with 10+ million users! That itself is one of a kind of record!
It would be interesting to see what the upcoming months bring to our table & how institutions move towards progress. Until then, any institution that needs help regarding the cloud based education ERP software implementation & to become a partner, do get in touch with MasterSoft - your ultimate destination for the best e-learning software for seamless online education!