How significant is lead management software for student recruitment?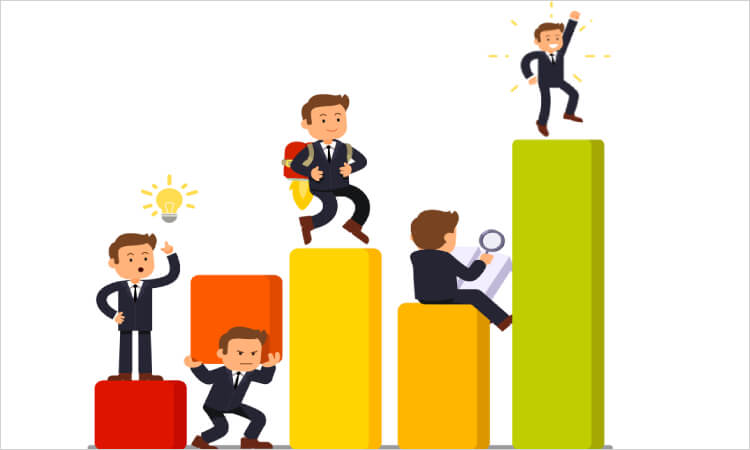 Recruiting students - the first and most important step towards obtaining institutional goals successfully. As today's prospects will become tomorrow's alumni and they will be the ones to define the success parameters of your institution. But how to turn a prospect into a successful lead? Some of the most prominent reasons why effective lead management is not possible in many institutions are shortage of time, duplicity of leads, repetitive work, inefficient work processes and limited staff.
This is when a lead tracking system software comes into picture.
It is a software which smartly automates processes for efficient lead capture, lead tracking, lead follow up and lead generation. Now you can target potential leads with advanced personalization and gain benefit from it.
What Are The Challenges Faced By Institutions In Recruiting Students?
Dealing with a multitude of student enquiries from various channels like phone calls, emails, SMS, social media and mails through different campaigns such as PPC, search engine, social media marketing, conventional marketing, organic searches, etc. in a limited time can be overwhelming.
Keeping track of each lead including its source along with details and following up with them can be very time consuming and may lead to a lot of confusion and hamper productivity leading to missed, leaked or disengaged leads. Managing leads gets more complicated when institutions offer multiple majors or districts having multiple institutions under them. A student lead management system efficiently sorts out the leads and sends personalized automated SMS/Emails or notifications to target leads in the most effective manner making it the best choice for institutions.
How Does An Online Lead Management Software Assist In Recruiting Students Efficiently And Strategically?
A lead management system automates lead capture and reduces manual efforts. The system gathers information from all sources and organizes this data in a proper format. You can use this comprehensive online database to carry out further activities such as following up or tracking lead constructively.
Every task is carried out in real time, hence the data is automatically updated and ready to use at all times. Automation of key tasks ensures that the processes are streamlined which in turn increases productivity and decreases efforts as well as time. It puts every resource to the best possible use by providing tools to strategize and implement the best lead management policies.
Raw Data Nurturing

Lead management software nurtures raw data and sorts it into different categories according to predefined filters. Precise and accurate information of any kind can be obtained instantly. For instance, leads of similar interests or similar region can be listed together and so on. Multiple level source tracking enables the system to continuously track and funnel leads at every stage in every way.

Once the lead is successfully captured it is segmented into different lists according to various user defined parameters. You can now target various lists as per their specific requirements. The system strictly controls duplicity of leads and the same is notified.

Advanced Personalization

Tech-savvy and digital students are habitual of personalized communication. Sending personalized emails, SMS or messages is bound to have more effect on students rather than a generalized message. This can be achieved via campus management system software which can be automated to send personalized messages without extra efforts. Potential leads can be targeted easily with the help of key information ,regarding their preferences and interests, stored in the system. This makes the lead management process extremely undemanding.

Amalgamating Social Media

More than 90% of college-goers are on some kind of social media platform. In this day and age, social media has an influence on everyone from all kinds of backgrounds. You can deploy social media campaigns to target prospects. A CRM can be integrated with social media which helps you in gaining a deeper understanding of your leads. The system very interestingly links with social media profiles of prospects using their contact information which allows an insight of your lead's tastes. You can also create buttons for social media follow or share.
MasterSoft Lead Management Solution effectively aids administration as well faculty to recruit the best students in an accurate as well as efficient manner. The solution is highly customizable which can be tailored to suit the varying needs of different institutions and it is highly integrable which means that it can be integrated with old or new technologies with ease. Also the configurable dashboard lets anyone from higher management to end user track progress and monitor each stage of lead. Inbuilt with state-of-the-art tools it saves time, efforts and repetitive work.