Is your SIS competent enough to do the job?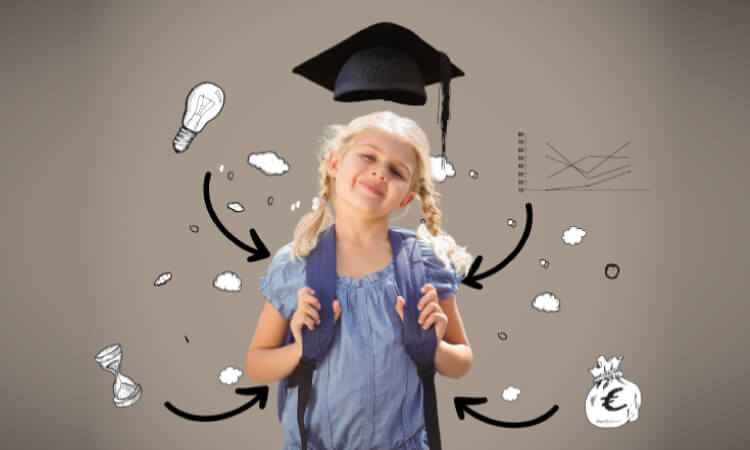 The promptly evolving scenario of the educational sector is caused by various factors such as extensive digitalization, rising expectations of students and their parents, etc. Districts are obliged to meet rapidly changing compliance requirements, store and maintain large volumes of student data efficiently as well as securely, increase parental involvement and keep up with changing digital trends - all on a limited budget.
Many K-12 managements have sought help from student information system which is either a web based or cloud based software application that stores and organizes student related data for every prime constituent of the educational ecosystem. A wide range of data along with inputs such as attendance, grading, scheduling, examination, performance monitoring, etc. can be managed.
Online school management software has become a choicest software for schools as it improves student outcomes which is undoubtedly the prime concern of districts. However, an obsolete system may lead to negative impact on the district's activities and may incur irreparable damage/loss. How to determine if your student information management system (SIMS) is doing its job properly or not?
Here are some questions to help you gain an insight of how valuable your SIS actually is and whether or not you need a system change
What Is The Expenditure Involved In Maintaining The Student Management System?

While evaluating the cost of a system its important to take all the direct as well as indirect investments in to consideration. The direct costs include purchasing capital, maintenance and replacement of a certain part. Whereas the indirect investments are costs incurred due to poor functionality, breakdown, loss of productivity, late or missed funding from state due to compliance issues. Also, data loss or breach can lead to harmful consequences and further loss. At times, continuing with an outdated and redundant system is more heavy on the pockets than a new system.

Is The System Easy To Use?

Districts already deal with many complexities in the daily school life. If the education management software is difficult to use and has a complicated workflow then it is of limited value. Teachers along with the administration shouldn't have to enter the same data twice. Also, a single login should be sufficient to do every work on the system. Navigating through the system must be seamless, quick and intuitive. The reports generated should be in an easy to understand pictorial or graphical format.

Administrators, teachers, parents and students having just a basic knowledge of technology must be able to use it without any difficulty or help of wastage of time. Parents must be able to see their child's performance and other data on a mobile app which they can access anytime, anywhere. Teachers and parents must be able to communicate with each other effortlessly.

Is Your Software Integrable and compatible with other technologies?

Digital revolution has provided us with many tools for every purpose imaginable. Unfortunately many of these tools cannot be deployed with your SIS because your system may not be integrable or compatible. A system which is integrable may or may not be compatible with the same tool or vice versa. Hence its important to use a system which gives you the flexibility of making necessary changes, otherwise what is the use of a system if its hindering your progress? A incompatible system is a liability and may increase workload on staff as they may have to deal with multiple accounts, multiple logins and repetitive data entry, etc. A highly integrable and compatible software, which has the capability to support future innovations as well, is a wise choice.

Is the SIS capable of supporting institutional progress?

A smart SIS for student is not just limited to storing and organizing data anymore. The changing educational scenarios demand a system capable of supporting the district's transition smoothly and efficiently without any data or productivity loss. It must include modern day technologies and tools such as - cloud hosting, BI, mobile apps as well as interoperability with other software. The system should be customizable to suit the needs of different districts. Also, it must have analytics and assessment tools for a more personalized teaching and learning experience.
Student data security is undoubtedly a huge concern for both the districts and parents. It is a common misconception that on-premise hosting is more safe and keeps the student data secure. On the contrary data hosted locally is susceptible to physical security as well as cyber security attacks. Self-hosted system are difficult to build and maintain and have issues of their own. On the other hand a cloud based software is secured in every possible way which keeps student data safe from physical manipulation, unauthorized access or data transfer, cyber security attacks, breakdowns and many more offline and online threats. Moreover, multiple backups aren't required in case of a cloud SIS as the system automatically stores backup.
Analyzing your system on the basis of the aforementioned points will give a fair enough idea of how competent your SIS is and if it needs minor modifications or a complete change of system is required. Also, cost evaluation must be done on the basis of the benefits the SIS is providing.