How To Improve Faculty Performance Via a Campus Management System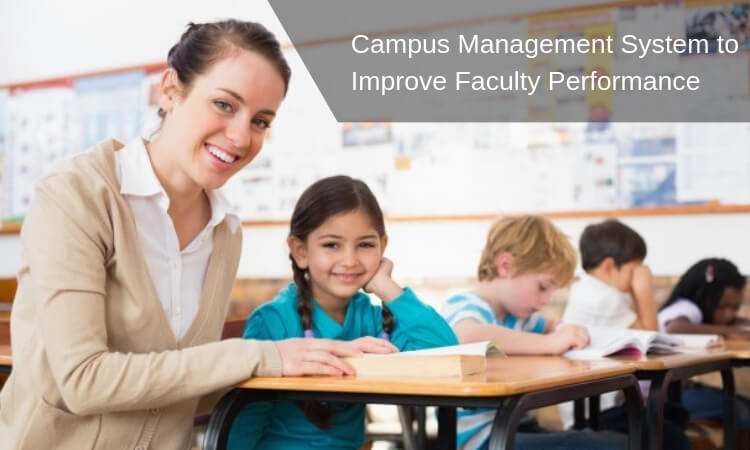 It is no secret that every faculty member whether it be teachers or the staff is overburdened and overloaded with work. The imbalanced nature of work of a teacher mostly tends to lead to missed schedules, unnecessary hassle and hampered productivity. These factors can also play a vital role in the teaching-learning process and as a result, can mess with student performance.
Faculty performance has been known to directly impact and affect student performance.
Like any other organization, faculty and staff must be treated as an employee and must be provided with the necessary means and tools to ensure that their work-life balance is maintained and their productivity becomes optimum.
But the question is - how to improve faculty performance?
Automate faculty operations
The most tedious yet essential task a faculty has to perform is student data management. A plethora of student information is to be sorted, organized and processed either on paper or on disjointed systems on a daily basis. This data is then consolidated to perform meaningful actions.
All the hassle involved in the manual practices can be effectively eliminated by a campus management system, which does all your student data handling more efficiently and in ways previously unimaginable. With just a click thousands of applications can be sorted, hundreds of ID cards generated or examination results processed. Likewise, most of the administrative tasks of a teacher can be automated and hence reduced.
The faculty's time thus saved can be better utilized in managing and performing crucial tasks such as classroom and course personalization, etc. When a teacher gets more classroom time, they can concentrate more on teaching-learning and focus on each student's academic needs. Likewise, even students get time to interact with the teacher on a one-to-one basis and hence a collaborative and productive environment is created.
Deploy tools to manage faculty performance
Handling faculty smartly is perhaps one of the best ways to drive institution progress. Not all the faculty are equally qualified and not all of them have the same set of skills. Some of the faculty might be truly good at imparting theoretical knowledge, while others may be good with experimenting and outdoor activities.
It's up to the leaders to decide which task is to be assigned to whom. But deciding upon that requires data and information on each faculty, and that is where a faculty management system comes in! With the system, you can not only process massive volumes of faculty data but can also do a lot many things such as -
Create faculty profiles which include all the necessary details regarding all the faculties and teachers such as their qualification, work experience, areas of interest, etc. This data can be used to map individual teacher's goals with the institutional goals to achieve the best possible results.

Define faculty workload through a scheduler that reviews the total working hours of a teacher based on their assigned courses and subjects.

Keep track of every teacher's schedule via dashboards in real-time.

Decide upon cover-ups or substitutes for the teachers who are not going to be available, well in advance, so that the students are attended to.

Communicate with each faculty via apps that enable smooth chatting options. This way, you can also maintain healthy relations with teachers by listening to their issues or even ideas.

Analyze real-time workload summary of teachers on a regular basis with just a click.

Conduct faculty feedback program by student surveys and peer reviews and analyze this data with advanced analytic tools to find meaningful patterns and know where your faculty is lagging and what the students and peers expect.
This way faculty performance can be effectively improved using smart technology in just the right way which further will help you achieve institutional goals and improve student outcomes.
Want to know more about faculty management system - Schedule a Demo Today!!