Can Technology Relieve the High Volume of Stress During Exam Time?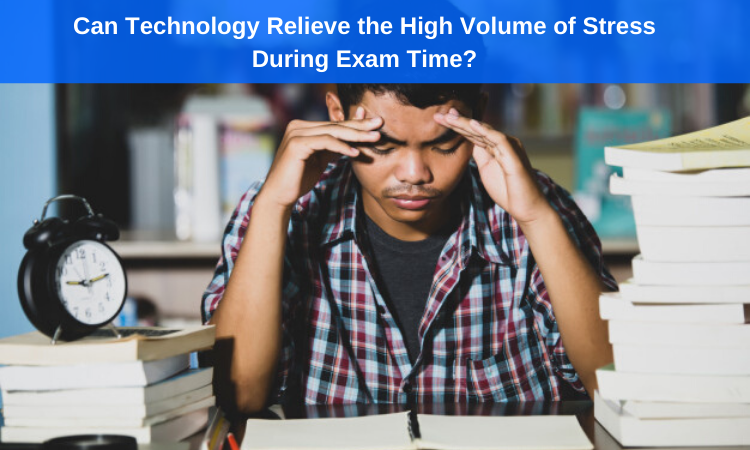 If we compare the last generation kids with today's generation, so many things have transformed, somewhat we can say evolved with time. However, there's one thing that's still common - "Exam Stress!" Yes! Even though today's parents have become more compassionate and understanding towards the kid's schooling journey, they still get stressed to the extent of anxiety! Not just parents, but children also experience a high volume of stress levels as the exams approach.
Some might put up a brave front saying -
"Ah! Everything's cool."
"Grades don't define success!"
Surprisingly the reality is different. Everything during the learning process matters! Sometimes the stress may lead to panic attacks & develop a fear of failure & pessimistic attitude in young minds. Therefore, it is imperative to address the monster of exam stress. Experts consider that education technology can be a boon for relieving the enhanced tension in children and, likewise, suggest parents & educators use edTech.
Let's see how exactly education ERP technology works in alleviating high exam stress...
To Sum Up
The right approach and the right technology can keep the students in the right mindset!
Don't you feel that exam stress can be coped up smoothly with edTech? If you second my suggestions and want to make streets ahead of your decision then, do get in touch! I'll help you in choosing the best education ERP for your institution without charging a penny!