How EdTech can Create Better Employment Opportunities for Students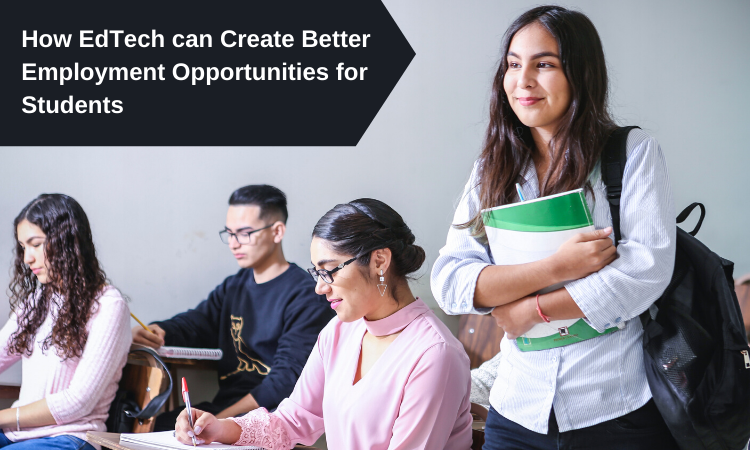 I had come across a lot of parents constantly worried about seeking their kid's admission in top-class K12 schools. To be frank, it was a puzzle for me, but now that I am a parent myself, I know how crucial it is to provide quality education to kids. In this highly competitive era, student success is best characterized on the basis of learning, growth, and job employment. For a fulfilling life, a kid has no option but to clear all the three stages with flying colors-
Stage1: Admission - Stage2: Education - Stage3: Career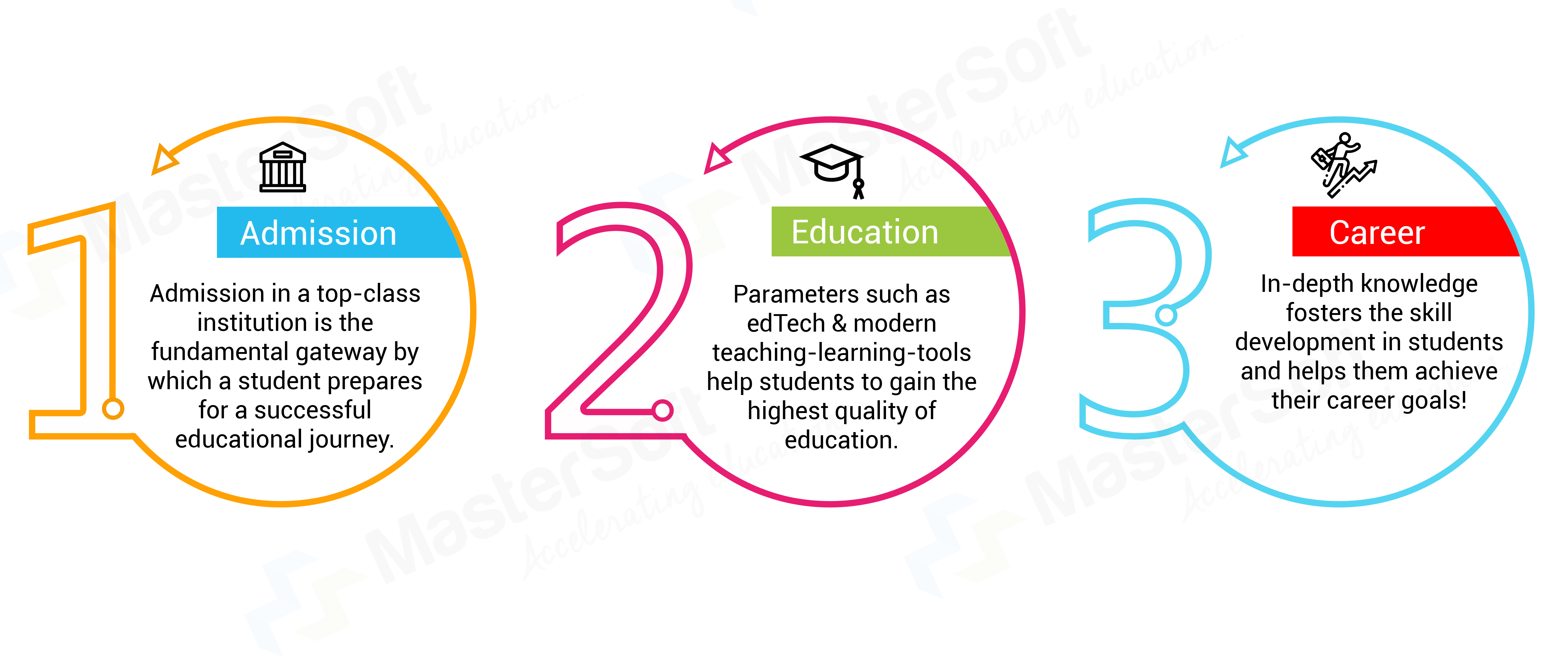 You know, one of the most powerful countries, UAE's vision for 2021 is the "First-Rate Education" scheme. The government has already spent $ 15 billion in the year 2014 for introducing ICT concepts in the education sector. Gaining better results & benefits, they are now planning to spend approximately $2.72 billion through 2021! So, educational ERP solutions are indeed effective. And if a simple step of introducing education ERP in the campus can change the lives of billions of students, why would educators have to think twice? If you are an educator, faculty, or a parent like me, let's understand how we can bring a transformation in the education sector.
Broadening the Skill-Zone: Ain't it a delightful sight to see kids arguing they want to be an astronaut, engineer, or doctor? Why not encourage them to turn their dreams in reality? To thrive in the modern-age minds, broadening the scope of learning is a must. You must equip the school with various options for enhancing learning.
To begin with, saying bid adieu to the humdrum syllabus and curriculum can be done. EdTech tools such as AI-powered Analytics Dashboards can act as a catalyst in helping you identify the areas of interest of the kids. You can analyze their skills and try to inculcate them in relevant subjects. You can even introduce their favorite sports or musical instrument learning in extra-curricular activities. Thereby, promoting the technical as well as the non-technical skills! Who knows, your kid might become the next 'Einstein' or 'Picasso'!
Long Distance is a thing of Past: Ever since the emergence of smart phone with video-calling features, long-distance has become a thing of the past. The same can be used proactively for delivering lectures to students on a global platform. Campus automation solution with interactive e-learning is all you'll need. Teachers and students can be given their individual credentials and online seminars or lectures can be conducted without any hassle. Schools can even request guests' lecturers to enlighten the minds of wards. Various topics can be selected and students willing to learn something new, that could be helpful for them pursuing a career of their choice, can attend the online sessions.
A Multitude of Techniques for Teaching-Learning: It is the dream of every teacher to creatively engage the pupils into learning. However, you'll always find students who are not at all co-operative in the class. The reason could be boredom in the subject or poor teaching method. In such instances, teachers can prepare creative presentations that depict stories, or arrange fun-quizzes for students to hold their attention. They can further encourage them by giving prizes as a token of excellence. It will surely give a boost to the teaching-learning environment and help your students move ahead in their journey. Remember that whatever a kid learns in their schooling time becomes the foundation for their future endeavors.
To Sum Up
Despite having a razor-sharp brain, the career graph ultimately decides one's position in society. Clearly, the pressure on young minds to do something in their life is much higher than ever. With the help of edTech, the quality of education and student engagement can be improved dramatically which can eventually help the students grab better career opportunities. The initial growing years of students are crucial. In order to help your school's students stand out in the crowd and maximize their chances of a swift career, you must switch to a school management system.