4 Questions To Ask Before Implementing A Lead Management Software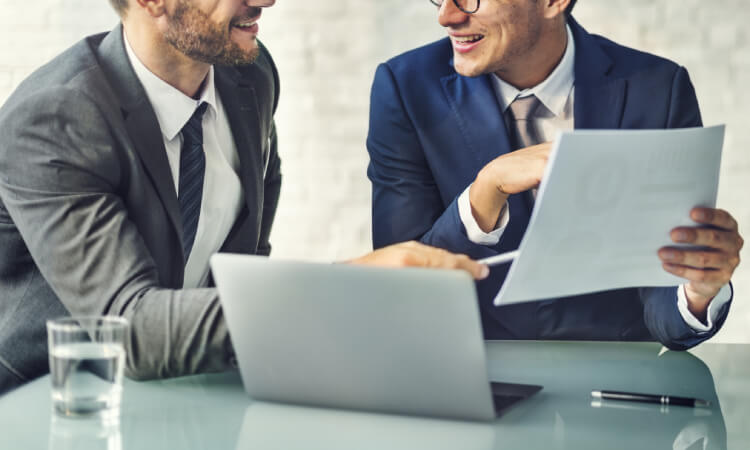 A lead management software was exclusively used by the marketing and manufacturing firms only. Recent advancements and reforms in the education industry combined with the highly competitive environment, the lead management system is increasingly being deployed by educational institutions also.
The CRM-based lead software is used to target potential audience with advanced personalization, recruit prospects efficiently and serve the students effectively. It is mainly due to the fact that institutions have become more student-centric and have a students-first approach.
Going for a lead management system is a big step for you, whether the reason is increasing your recruitment or targeting only the best students. Since the system is going to play a major role in shaping the future of your institution, the CRM must be capable of fulfilling your requirements.
To ensure that your time, expenses and efforts are not wasted on a wrong CRM, we have compiled a set of questions you must ask before going for a CRM.
What's the reason of implementing the CRM?
The purpose of implementing the CRM in school, college or university is what decides which lead management CRM you should go with.
Increased Recruitment
If increasing recruitment is your ultimate goal and the intention to deploy the CRM, then you need a solution that can run campaigns as well as manage leads. The system should act like a lead database, help you keep track of all the ongoing campaigns and activities of all the leads, and trigger actions such as sending offers and promotions to the leads stored in the database. The CRM also must notify the institute rep when a lead performs a crucial action such as spending a considerable time on sales-centric pages or performing a call-to-action.
Insights & Analytics
Gaining an insight into your leads is crucial, especially so; if you are running campaigns to increase recruitment. For instance, the sources generating the most revenue, the channels generating the highest number of leads, the conversion rates at each stage of the process, the points where the communication is restricted, the response time of the institute rep, etc. This kind of data can prove to be of immense value in strengthening the complete process of lead management process. To gain insights, you need a CRM with integrated BI tools and analytics-powered dashboards.
Do I Need a Configurable Lead Management System?
Every Institution has different needs, procedures and goals. Since the process differ for each Institute, so should the CRM. If the CRM is implemented to meet the recruitment goals on time then you must go with a configurable CRM, which is flexible enough to conform to your institutional processes and terminology.
For instance, if you have a huge institution with different streams such as arts, science and engineering, then you would like to map the stream the particular lead is interested in. After that, you might want to distribute engineering leads to rep X and the arts leads to rep Y. Before going for a lead management software you must check whether it can fulfil your specific requirements. Additionally, it must be configurable so that your team has the flexibility to work according to the pre-set procedures.
Do I Want the CRM to have extensive capturing capacity?
The increase in competition along with various technological advancements have given rise to countless channels of lead generation which are only going to increase. Consequently, lead capture automation was and will be one of the most sought out features in a lead management system.
A CRM capable of automating the lead capture from all your major lead generation sources is what you need. Leads can be generated from several sources and channels such as Email Marketing Campaigns, Google Adwords, social media marketing channels, content resources, SMS marketing, third party websites, etc. Your CRM must capture all the leads from each of your channels automatically and assign them to the respective rep.
Do I need mobility?
If your lead management and capturing process is intricate and requires your reps to manage leads from their hand-held devices, then you need a mobile CRM accessible from anywhere and anytime. Your Institute rep must be able to -
Capture the incoming calls as leads.

Manage lead data even on the move from a mobile.

Check meetings, calendars, and set tasks on their phones.

Check the lead details and get updates on their active leads.
It should also allow the admin to analyze performance of each rep based on predefined parameters which may include number of engaged leads, assigned leads and leads closed.
The lead management system should be able to process and sync lead data across devices. Schedule a free demo to know about how can MasterSoft's lead management CRM help your institutions to manage enrollment processes.