5 Amazing Features of SIS Every Teacher Must Know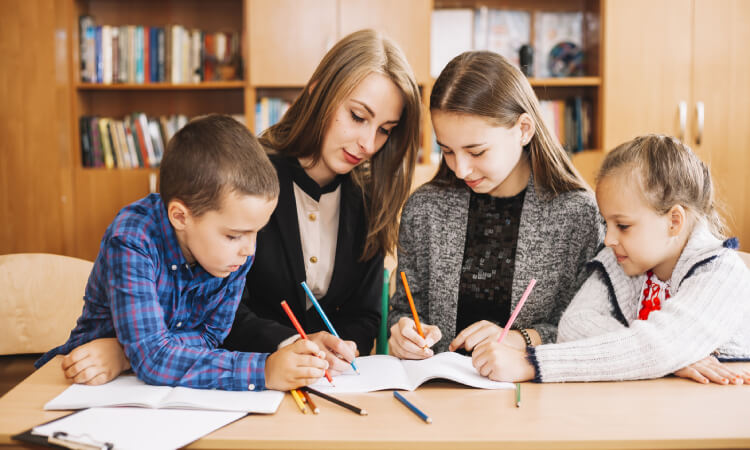 Piles of papers, attendance registers, and lecture notes were the things found on every teacher's desk. Right from extracting information on a particular student to updating academic data, a teacher is responsible for maintaining a lot of student data. Earlier all this information was managed on paper. But due to technological advancements, all this is managed and maintained by education ERP today.
Since an ERP automates most of the processes, it saves a considerable amount of time and reduces the workload on teachers and staff. But there are multiple features of student information management system which make it easy for teachers to manage daily school operations.
Here are the top 5 features of student information system (SIS) that greatly benefit the educators of any kind and size of an educational institution.
Connectivity
Today's world is largely driven by the sharing of information. Being able to access accurate data is crucial for any organization. With SIMS, teachers can access crucial academic data instantly. As the data is stored in the cloud on a centralized platform, it can be accessed from anywhere inside or outside the campus with secure login credentials.
ERP systems boost interdepartmental connectivity by enabling easy data sharing. For instance, student data stored in the admission module can be shared with various other departments and systems such as alumni management system, hostel module, library module, etc. effortlessly. Apart from reducing data redundancy, it also eliminates manual data entry and unnecessary rework.
Staying connected with key stakeholders is very important, especially for a student's overall progress. A parent must know what's happening at the school and the teacher must know if the parents are able to keep up with the student's homework and studies. The campus management system enhances connectivity among teachers, students and parents by providing consistent communication and information dissemination channels.
Simplicity
An ERP system is easy-to-use and doesn't require any training or specific skills to operate. The system is intuitive enough to aid the user. Unlike Excel, the ERP doesn't require the user to have any knowledge of formula. You just have to fill in the data and it gets processed in just a few clicks. This largely reduces efforts on the user's part along with operational hassle.
Visibility
Lack of visibility across the campus and processes can lead to repetitive work and consequent wastage of time. This can be eliminated with the analytics dashboard system for K12 and Higher Ed institutions, which improves data visibility monumentally. The dashboard has a variety of tools which help in analyzing the performance of the institute around key metrics.
Simply put, a dashboard is a graphical representation of the data stored in the ERP, which is easy to understand and quick to process. Furthermore, since all the data is stored in a centralized database, anyone, having the appropriate login credentials, can view all kinds of data.
Control
With access to key information, the management has control over each process as they know what is happening, at any moment of time, anywhere across the campus. Auto-generated SMS, Email or app notifications can be triggered at various points in the system to notify the concerned authority about any important activity taking place within the system.
Moreover, flexible passing authority paths can be defined in the software. Any request made by staff or teacher can be made to pass through a passing authority path to get approvals from various authorities. This gives you the control to either approve or reject the request. For instance, a teacher can apply for leave using his login, and the leave request gets reflected in his immediate authority's login for approval.
Configurable
Efficient student data management is possible only when the teachers are able to work according to their own procedures and workflows. Any system which requires alteration in the procedures will be confusing the end-user and creating inconvenience which leads to wastage of time.
Mastersoft student information system for K12 and Higher Ed is configurable and allows you to work as per your terminology and operations. It ensures conformity and doesn't ask you to adjust according to the software. This gives you the flexibility to manage things the way you need to.
Get in touch with us to schedule a free Demo! We offer education ERP services in Ghana, South Africa, Nigeria, Kenya, Dubai, UAE, Qatar, Kuwait, Bahrain, Saudi Arabia, USA and UK.