Why ERP Implementation Is Trending in The Education Sector?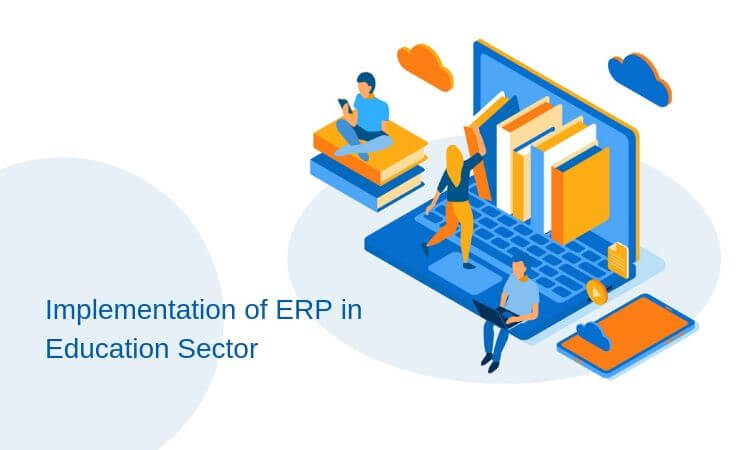 The use of technology is inevitable in all the fields and education is no exception. With its various intricate systems, the implementation of ERP (Enterprise resource planning) has now become vital as it provides user-friendly access starting from the admissions to the tracking of progress.
The only constant thing is development, which gives ways to many new opportunities and innovations, but with it comes the challenge of the heaps of workload. Here is where the ERP comes in, education ERP is an integrated solution for all the complex issues in campus management. It reduces the strain of maintaining clumps of paperwork and saves energy and time.
The enforcement of ERP in educational institutes is currently trending for its versatility and compatibility. Implementation of ERP allows you to access your business anytime and anywhere just at the click of a button. It is an ultimate management tool and a secure platform to record information about students. It streamlines and compiles the data, thus making them manageable.
To list out a few of its impeccable uses:
It is cost effective

It centralizes various divisions (admissions, online exams, transport, academic progress, data) into one single portal

Simplifies admission process

Automates fee payment

Maintains and keeps track of datum both on and of the campus

Clarity of communication

Clears the clutter and reduces the need for manpower

Quicker campus management process

Innovative student information system

Safe abode of information.

Retrieve the history of records
As an effective platform for both the management and the students, it supports the entire structure of the institution. Its easy-to-use format gives it an edge over the old techniques. By binding the teachers, the management, the students and the parents it thrusts a step ahead in the smooth functioning of the institutions.
Allowing to focus more on providing quality education, thus making it high time for the use of ERP in education.
Talk to our experts to find out more benefits of Education ERP implementation - Schedule a Demo!!