Best Practices To Follow While Implementing Education ERP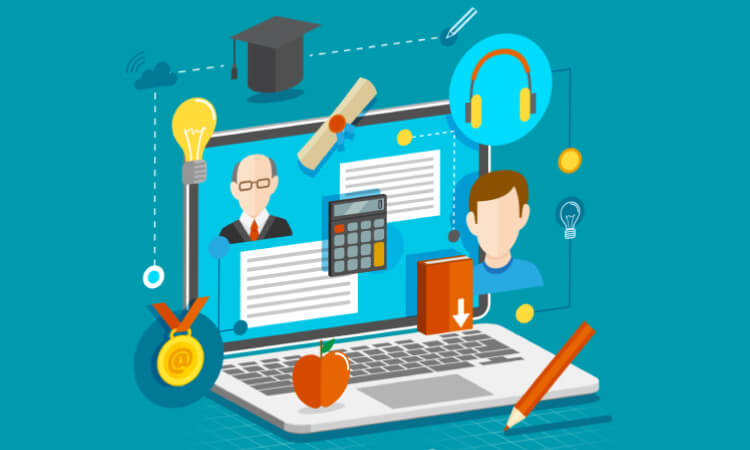 An educational institution is one of the founding pillars of any society, and it must be agile enough to keep up with the ever-changing scenarios and robust enough to not lose its true meaning, values and principles. If there is one thing that has brought about a huge, long-lasting and prominent change in the recent past decades its - Information Technology!
Right from smartphones, internet, high speed-high storage computers, to the latest software for almost everything imaginable, the IT industry has taken everyone by storm. And an educational institution is no exception. An Education ERP Software has transformed the way a school was run. Automated solutions for every task taking place on campus, Parent-teacher communication apps, along with proficient Business Intelligence tools have made schools highly efficient, smart and truly updated.
Its imperative for each and every school to implement an ERP sooner or later. The sooner it is, the better. Prompt transformations and the need to be truly connected with the world has made it inevitable for schools to go digital. But taking your whole school to a software is not an easy task and surely requires a lot of thinking, analysis and research on your part. Here are 5 key things to consider while implementing education ERP.
Analyze Which Areas Need Automation
Opting for digitalization doesn't mean that you necessarily have to computerize every task and department. You can opt for modular ERP solutions which give you the flexibility to go for the digitalization in a step by step manner. For example, you may choose to go for academics related solutions only - such as examination, attendance, library management etc.
In addition to being an example of what to expect from such solutions, it will help you analyze the issues with implementation and further assist you in pinpointing your precise needs and requirements. Not all of your processes need automation at once. It's a wise move to make it gradual so that your workflow stays productive. Also, this makes your staff a bit friendly with the system and they get the confidence of using systems for other areas, thereby leading to complete automation.
Find Your Precise Requirements
For finding out the precise requirements from the solution, you first need to analyze your work flow and find out where the things are getting obstructed. Which processes or steps are responsible for holding up another processes and in turn are affecting the overall productivity. Then you need to find what can be done to remove such disruptions from your workflow.
Another very important consideration is of customizations. It's a fact that every school works differently, so a single solution is definitely not capable of serving every school. To make the solution compatible you need to customize it. The amount and depth of customization again depends on how complex your procedures are and how are they being currently handled.
Organize Your Data
Once you know your requirements and you have chosen a solution, you would need to prepare your data. Sort it out and organize it for feeding it in the erp. The erp is only as efficient as the accuracy of the data fed into it. Data is what fuels ERP and for seeding things up and improving productivity you would require to organize your data accurately, effectively and appropriately. The data needs to be in a particular format which is most suitable for the system.
This data is then migrated to the erp system and only then will you be able to generate reports and predict trends. This also is responsible for providing you with business intelligence tools and data-driven insights which will help you in making timely, appropriate decisions.
Adept End-user Training
The end-users are the ones who will interact with the system the most. Although there are user manuals, trainings and many sessions for the end-users. But while using the system multiple practical challenges may come up and some of them may pose a risk of loss such as data loss or hampered productivity, etc. Sometimes the end users might not be able to make optimum use of the system.
To ensure that your ERP users are making the most out of the erp system, adept end-user training must be provided. Moreover, a well experienced engineer must be appointed for full time support. This not only makes sure that all the processes go smoothly but also ensures that the system is used to its full capacity.
Get in touch to know more about Education ERP implementation.