All You Need to Know About CRM - Lead Management System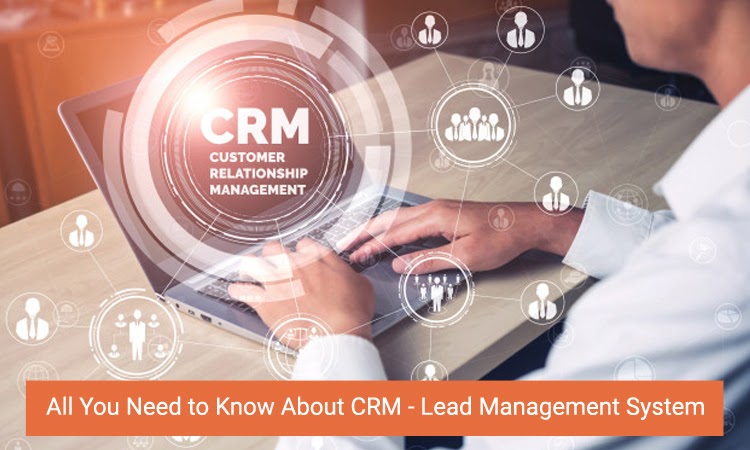 CRM- Lead Management is not a technical gobbledygook. However, for educationists who wish to understand the concept and the functionalities of a CRM and lead management system, I will try and break it down into easily digestible portions. So here goes!
What is lead management software?
Also referred to as a customer acquisition system, an effective system to manage leads is capable of reaching out to students or parents, capturing prospective leads, nourishing them, preventing their ageing or leakage, monitoring them, and finally getting them to convert.
How is the data on prospective students acquired?
Data on prospective students/parents is compiled using systems that can pull out information (ethically) from a number of communication channels used by the customers, such as emails, the company's (or institution's) website, telephone, SMS, live chat, social media, etc.
What does your lead management software do with the raw data?
Thus, the lead tracking software is capable of capturing prospective leads from multiple sources and platforms. It then creates an authentic database of leads. It sorts out the leads into predefined categories and distributes them according to areas, regions, social groups, etc. This makes it easier to track and nurture the leads according to their profile – social, economic, regional, etc.
The nurturing of leads can be done by sending personalized messages and engaging content in the form of videos, e-books or other takeaways. The system, while capturing the leads, has also captured data on the interests, hobbies, likes and dislikes, aspirations, preferences and needs of the prospective student/parent. Personalization of marketing messages is automated and can happen effortlessly, unlike traditional marketing, wherein man power had to be deployed in large numbers to capture leads and keep them nourished.
How is an automated system superior to the traditional lead management process?
The traditional system of lead acquisition often created bottlenecks, due to too many leads, and an inadequate capacity to manage and track them. Consequently, leads aged or leaked away. Some quality leads that did not get due attention faded away while ineligible or duplicate leads used up scarce time and resources.
Your institution would be interested in capturing, nurturing and converting the best leads into admissions. The software does the task of lead acquisition and management for you enabling you to attract the best students who can make your institution proud and be an integral part of your success story.
What is a CRM system?
CRM stands for Customer Relationship Management. A CRM system uses technology to understand, track, manage and analyze relationships with past, existing or prospective customers. In the case of schools and colleges, the customers are parents or students.
What is the difference between a CRM system and a Lead Management System?
While both systems share a lot of functionalities, a college or school CRM does a lot more. CRM software is particularly helpful for lead retention and feedback management. While lead management systems do not go beyond lead conversion, the CRM will work on maintaining a good relationship with the converted lead, in this case the enrolled student. The student continues to receive messages and personalized attention that encourages him to benefit fully from the institution. Moreover, the school ERP integrated with CRM would also up-sell and cross-sell courses to the student, guiding him towards more academic options and higher education courses he could invest in either concurrently or at a later date.
Finally, alumni are also kept in the loop by the CRM, thus ensuring that alumni feedback on the institution remains positive and constitutes a powerful marketing tool in itself.
What kind of system does MasterSoft offer?
MasterSoft ERP offers a CRM-based lead management system – a powerful set of innovative solutions that will help your institution attract, capture and retain the most eligible students from across the globe.
Your dream to convert the finest young minds from prospects to students can soon become a reality with MasterSoft's campus management system.
So here is a list of operations you can delegate to your new manager for customer relations and lead management.
Campaign Management
Lead Capture Automation
Lead Nourishment
Lead Distribution and Follow-Up
Lead Closure
Lead Analysis via Configurable Dashboards
For the best in School Management Systems, you won't need to look any further.