How is ERP Implementation Changing Higher Education Landscape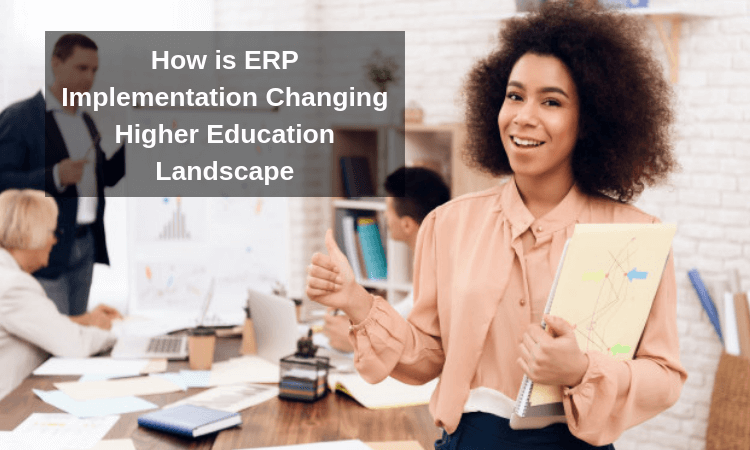 Warning: 'No cell phones in the classroom!'
From being considered as a bane to successfully proven as a boon for students, Edtech has come a long way! There was a time when teachers used to scold children for using gadgets such as computers and cell phones. If you see today's scenario, educational shows and study-related videos that are being shared via cell phones or computers have a major share in creating a better learning environment for students.
According to top-notch educators, 'Digitization' is the new mantra for running successful educational institutions. It not just simplifies the operations of the institutes but also enhance the performance of students. Probably why the concept of digitizing campuses with ERP implementation is trending in the educational sector!
Here's how Education ERP Software implementation is changing higher education landscape...
Automated Administrative Processes
Automating administrative processes is the greatest benefit of a student management system. Right from scrutinizing test papers to managing everyday activities like attendance, and providing assignments, teachers have to deal with a lot of stuff rather than just teaching! These tasks may seem simple, but if you observe closely they consume an enormous amount of time of the entire classroom which otherwise could be utilized for solving the queries of students or taking extra classes to help out students that are weak in academics. Automating these tasks can enable teachers to channelize their energy for improving the learning abilities of students which would surely create a huge difference in their performance.
Precise Performance Analysis
Parents often complain that college faculty doesn't pay attention to students. However, that's not the truth. Teachers do pay attention towards students but, due to the increasing number of students and a wide range of courses, faculty members are unable to track the performance of students precisely. In such instances, a college management system embedded with smart analytics dashboard could prove to be the game-changer if used wisely. Analytics dashboards can generate reports with high accuracy and help teachers monitor class-wise, section-wise, and course-wise students' performance. In addition to that, a dashboard can also calculate the attendance ratio and generate detention list for students who don't attend classes regularly.
Plan Personalized Teaching Strategies
Complete automation of campus can significantly minimize the time and workload of faculty members, teachers, and educators. Educators can deploy the saved amount of time for planning strategies in terms of introducing innovative techniques for teaching and organizing activities that would aid the overall development of students. This step is bound to bring positive outcomes and take the institution's reputation a notch higher within a short span of time.
Being a responsible educator, if you are looking for reliable higher education software vendor, MasterSoft is your one stop-solution!
MasterSoft College Management System is one of the leading education ERP software across the world. It can easily streamline the institutional work processes and provide a 360-degree solution to educators willing to empower students by escalating their teaching methodologies.
To schedule a free demo, get in touch with us today!